News
Go to our Twitter page for the latest news.
Bizet's Carmen in Context exposes the myths and stereotypes that so often surround this much loved opera by exploring its first staging and the particularly Spanish contexts in which the opera was conceived, written, and staged.
What were the forces that brought Carmen to the Operatic stage? There were certainly many: for example, the liberation of Spain from the Napoleonic rule in 1813; the subsequent emigration of Spanish artists and musicians to form an active community in Paris; the mid-century mushrooming of interest in visiting Spain facilitated by the establishment of railways. The first part of this book explores the reasons behind the French mania for Spain, and the second demonstrates how the travels and writings of Prosper Mérimée, particularly in his novella Carmen, but also in his earlier writings sent back to Paris from his first visit to Spain in the 1830s, were incorporated into the opera. What were the stories he incorporated into the fateful tale of the soldier who murders his gypsy lover? And how important was the Spanish background to this tragic tale?
This book explores how the stereotypes of Andalusian-gypsy spectacle, banditry and the fiestas of the bullfight-contributed to the eventual success of Bizet's opera. How did Bizet and his librettists, Meilhac and Halévy-and the scenographic team-capture the spirit of Spain so strongly as to seduce opera-goers around the world? And how did it hybridise real Spanish music and French Opera with the essential 'moments' of Spanish life so important to Mérimée and his librettists? The original staging of the opera is used to examine both 'places' and characters, in particular of realities and mythologies about gypsies in the nineteenth century. It concludes with the first ways in which the opera reached the stage, both in terms of its scenography and how it was sung, played and acted.
Copiously illustrated with materials emanating from before the first production, the book reveals some of the realities of the Spain which went into this ground-breaking opera, to this day continually re-invented with new angles, new settings and new interpretations.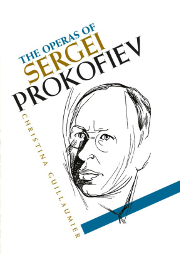 "The operas of Sergei Prokofiev (1891–1953) mark a significant contribution to twentieth-century music and theatre. Opera was Prokofiev's preferred genre; not counting juvenile and unfinished works, he wrote a total of eight. Yet, to date, little has been published about the context, rationale or musical and compositional processes behind this output. While systematic studies of Prokofiev's symphonies and his ballets exist, the operas have come under no such scrutiny. This book is the first in the English language to engage with the composer's operatic output in its entirety and provides a contextual, critical and musico-analytical account of all of Prokofiev's operas, including those juvenile works that are unpublished as well as the incomplete works composed towards the end of his life. It also includes synopses of the operas. Drawing on a wealth of archival material and other sources, the book provides the compelling untold story of Prokofiev the opera composer."
2020 marks the inaugural Festival for Rosetta Cucchi as Wexford Festival Opera's Artistic Director. To date only seven previous Artistic Directors have programmed the Festival over its 68-year history. Today Rosetta Cucchi announced her first exciting programme for 2020. For the first time, in a major new development, the Festival will be themed. Inspired by William Shakespeare, each of the three main evening productions in the National Opera House will be based directly or indirectly on the life and work of this great poet and playwright. The three day-time operas, retitled, Pocket Operas / Opera Beag continues this Shakespearian thread, with new productions on the themes of love, fun and the darker side.
"In the early 1800s, Rossini's operas permeated Italy, from the opera house to myriad arrangements heard in public and private. But after Rossini stopped composing, a sharp decline in popularity drove most of his works out of the repertory. In the past half century, they have made a spectacular return to operatic stages worldwide, but this recent fame has not been accompanied by a comparable critical reevaluation.
Emanuele Senici's new book provides a fresh look at the motives behind the Rossinian furore and its aftermath by examining the composer's works in the historical context in which they were conceived, performed, seen, heard, and discussed. Situating the operas firmly within the social practices, cultural formations, ideological currents, and political events of early nineteenth-century Italy, Senici reveals Rossini's dramaturgy as a radically new and specifically Italian reaction to the epoch-making changes witnessed in Europe at the time. The first book-length study of Rossini's Italian operas to appear in English, Music in the Present Tense exposes new ways to explore nineteenth-century music and addresses crucial issues in the history of modernity, such as trauma, repetition, and the healing power of theatricality."
From the fall of 1947 through the summer of 1951 composer Igor Stravinsky and poet W. H. Auden collaborated on the opera The Rake's Progress. At the time, their self-consciously conventional work seemed to appeal only to conservative audiences. Few perceived that Stravinsky and Auden were confronting the central crisis of the Modern age, for their story of a hapless eighteenth-century Everyman dramatizes the very limits of human will, a theme Auden insists underlies all opera. In The Last Opera, Chandler Carter weaves together three interlocking stories. The central and most detailed story explores the libretto and music of The Rake's Progress. The second positions the opera as a focal point in Stravinsky's artistic journey and those who helped him realize it—his librettists, Auden and Chester Kallman; his protégé Robert Craft; and his compatriot, fellow composer, and close friend Nicolas Nabokov. By exploring the ominous cultural landscape in which these fascinating individuals lived and worked, the book captures a pivotal twenty-five-year span (from approximately 1945 to 1970) during which modernists like Stravinsky and Auden confronted a tectonic disruption to their artistic worldview. Ultimately, Carter reveals how these stories fit into a larger third narrative, the 400-year history of opera. This richly and lovingly contextualized study of The Rake's Progress sheds new light on why, despite the hundreds of musical dramas and theater pieces that have been written since its premier in 1951, this work is still considered the "the last opera."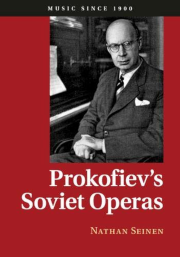 "Prokofiev considered himself to be primarily a composer of opera, and his return to Russia in the mid-1930s was partially motivated by the goal to renew his activity in this genre. His Soviet career coincided with the height of the Stalin era, when official interest and involvement in opera increased, leading to demands for nationalism and heroism to be represented on the stage to promote the Soviet Union and the Stalinist regime. Drawing on a wealth of primary source materials and engaging with recent scholarship in Slavonic studies, this book investigates encounters between Prokofiev's late operas and the aesthetics of socialist realism, contemporary culture (including literature, film, and theatre), political ideology, and the obstacles of bureaucratic interventions and historical events. This contextual approach is interwoven with critical interpretations of the operas in their original versions, providing a new account of their stylistic and formal features and connections to operatic traditions."
"The delicate balance between private and public communication, and the tension between art as self-expression and art as moral resolution were key concerns in Britten's music. Seymour examines ways in which Britten's operas explored and articulated the inherent ambiguity and latent sexuality of music, particularly song, and suggests that Britten's operas may illustrate his search for a public 'voice' which would embody, communicate, and perhaps resolve his private beliefs and anxieties.
Analyses of Britten's operas from Paul Bunyan to Death in Venice, the three Church Parables, and several of the 'children's operas' offer evidence that, for Britten, opera was the natural medium through which to explore, express and, paradoxically, repress his private concerns."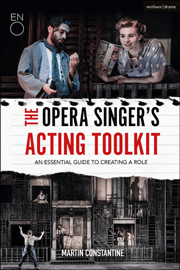 "Drawing upon the innovative approach to the training of young opera singers developed by Martin Constantine, Co-Director of ENO Opera Works, The Opera Singer's Acting Toolkit leads the singer through the process of bringing the libretto and score to life in order to create character. It draws on the work of practitioners such as Stanislavski, Lecoq, Laban and Cicely Berry to introduce the singer to the tools needed to create an interior and physical life for character. The book draws on operatic repertoire from Handel through Mozart to Britten to present practical techniques and exercises to help the singer develop their own individual dramatic toolbox."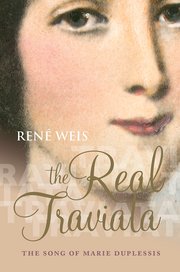 Weis's book constitutes the latest and most comprehensive outcome of the interest already surrounding the figure of Marie Duplessis for quite a number of years. As the title suggests, Marie (or, better, Alphonsine) embodies the rather rare case of a real-life character inspiring not only a major writer's work, but also what the author himself considers "probably the best loved opera in the world" (p. 1). In the case of an operatic work that has almost completely displaced its literary sources, the interest towards the real "fallen woman" has already produced quite significant fruits, both in English and, most notably, in French.
Stephen Langridge has been appointed Artistic Director of Glyndebourne. Stephen is currently Director for Opera and Drama at Gothenburg Opera, Sweden, a role he has occupied for five years. He will take up his new role at Glyndebourne in spring 2019. . . . [More]

From the University of Illinois Press:
From classic films like Carmen Jones to contemporary works like The Diary of Sally Hemmings and U-Carmen eKhayelitsa, American and South African artists and composers have used opera to reclaim black people's place in history.

Naomi André draws on the experiences of performers and audiences to explore this music's resonance with today's listeners. Interacting with creators and performers, as well as with the works themselves, André reveals how black opera unearths suppressed truths. These truths provoke complex, if uncomfortable, reconsideration of racial, gender, sexual, and other oppressive ideologies. Opera, in turn, operates as a cultural and political force that employs an immense, transformative power to represent or even liberate.

Viewing opera as a fertile site for critical inquiry, political activism, and social change, Black Opera lays the foundation for innovative new approaches to applied scholarship.
Opera Rara - How to Rescue a Lost Opera from Opera Rara on Vimeo.
Madness descends upon Welsh National Opera for its autumn 2015 season, with three new productions that will explore human turmoil through some of the finest musical expressions of madness and the human condition.
The season launches WNO's 70th birthday year which will see the company stage seven new productions over the course of the year — including two world premières — and a classic revival.
About Us
About Us
Created in 2004, OPERA TODAY is regarded as a leading web site relating to opera and vocal music. The site provides reviews of current performances, recordings and books, interviews of performers, commentary and links to recent news items. OPERA TODAY endeavors to be an indispensable resource for opera lovers.
OPERA TODAY differs from other web sites in this area through its organization and colorful design. The variety in content and presentation of textual material in OPERA TODAY is incomparable. Moreover, no registration or subscription is required.
OPERA TODAY relates to all demographic groups. In January 2007, OPERA TODAY had in excess of 1,000,000 hits with nearly 100,000 visitor sessions, each session averaging more than 18 minutes in duration. With its principal focus on cultural arts and spectacle, a typical reader is likely to have an above-average income. This high buying power makes the readership of OPERA TODAY especially attractive to advertisers in a wide variety of industries.
For further information, please contact us at :
Opera Today, Inc.
P.O. Box 541245
Omaha, NE 68154
USA
... or through our Contact page.
Anyone wishing to review music, books on music, or periodicals, or to write discographic essays, is invited to send us a brief message. Books and recordings are available for review. It is recommended that reviews not exceed 750 words unless circumstances warrant. Reviewers should refer to How to write about music: The RILM manual of style (2nd edition) with regard to any stylistic issues.
NOTICE: No reviewer is, or shall be considered in any respect, a partner, joint venturer, employee or agent of Opera Today, Inc.; and no reviewer is authorized to bind Opera Today, Inc. to any contract, express or implied.